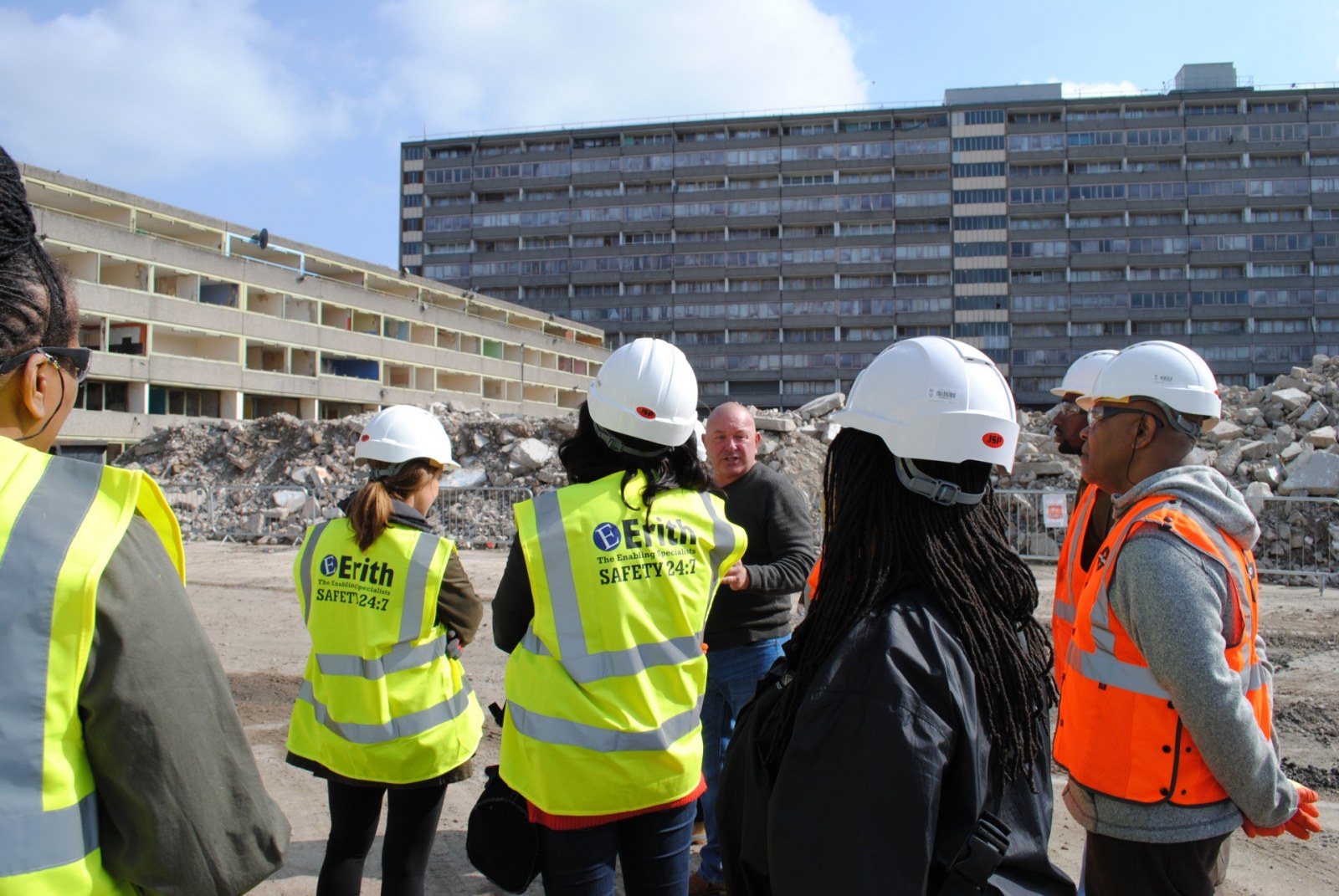 ---
On a bright, sunny Saturday morning, ten residents were given a tour of the demolition site area on the First Development Site (FDS).
The members of the Resident Liaison Group (RLG) for the site attend quarterly meetings where they meet with the contractor, Erith, face-to-face.
The tour gave residents a chance to go onsite, see the progress for themselves and ask Erith any questions they had. For some it was also the opportunity to try out wearing a hard hat and site boots for the first time!
Dorrett Wilson, Senior Project Manager for the First Development Site said "The Resident Liaison Groups are a great way to meet and build a relationship with the residents living in and around the site, who are most affected by the works. "We engage with these residents and update them on the latest news about the works and programme. "We were pleased to give the RLG members the opportunity to come on the site tour as it really helps to bring the project to life."
To find out more about the Resident Liaison Groups for the Aylesbury regeneration and how you can join, please visit http://aylesburynow.london/get-involved/resident-liaison-groups.