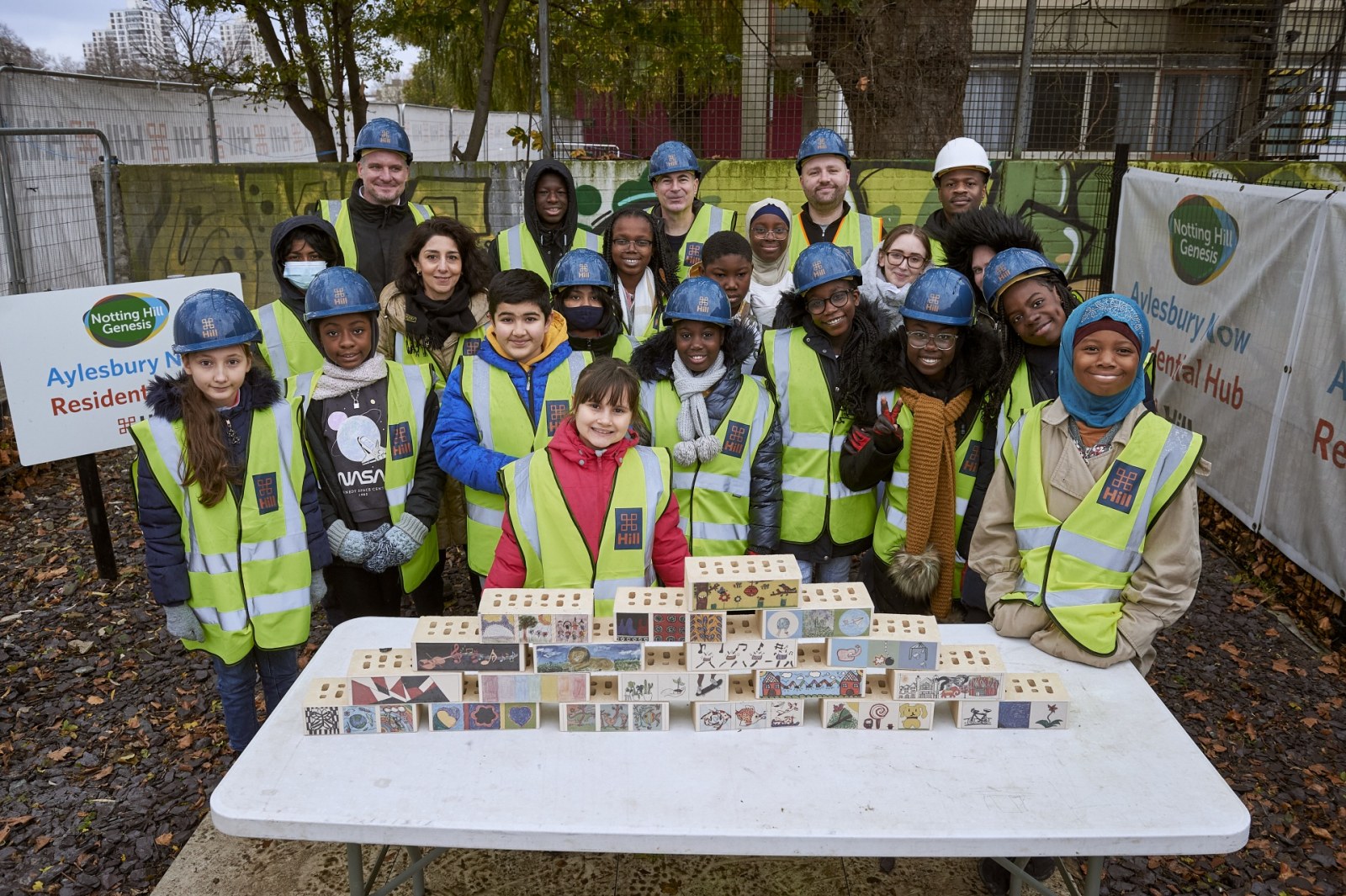 ---
Brick designs for the First Development Site
Over the last six months, we've been working with a group of young people on a 'brick design' project. The project gave young people the opportunity to design bricks for the new homes being built on the First Development Site of the Aylesbury regeneration.
The project has been a wide-ranging experience for the young people. In early sessions, participants learnt about the history of Walworth, the regeneration programme and had an introduction to architectural design and the process of making bricks.
Later on, they moved onto creating their own brick designs. The designs were inspired by their local area and demonstrate the creativity and talents of the Aylesbury children and young people. With support by ceramicist, Maria Gasparian, their designs were then scanned and fired into bricks so that they can become a permanent feature in the new homes.
In November, the 18 young people were thrilled to meet up again and go on a tour of the First Development Site. Here they saw their designs on bricks for the first time and had the opportunity to look around some of the new homes which are being built, including a five-bedroom house. The session ended with a celebration where everyone was presented with a personalised mug featuring their design.
The bricks will now be installed into the new buildings in summer 2022 and we can't wait to see them in situ!
One young person said, "One of my favourite moments of 2021 was the brick project. This is because it gave us confidence to design a brick on our own. It also helped to boost our creativity!"
And another said, "I really loved and enjoyed the brick designer project. I got much more information about our area (Aylesbury estate) and I drew some pictures to put on the bricks for the new buildings."
Our thanks go to all the young people who took part, Hill (contractors for Contract A on the First Development Site), their consultant architect and Maria Gasparian (ceramicist) who led the design sessions and creation of the bricks.
Click here to view all the photos from the day.