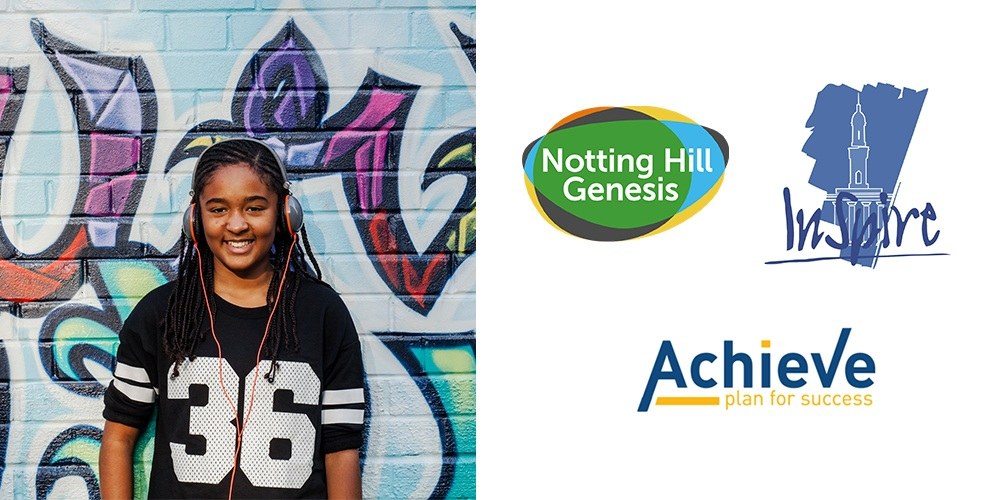 ---
We're proud to announce our new community partnership with InSpire
Who will be taking on delivery of the Achieve one-to-one youth support programme from this month. Since 2009, our Achieve programme has supported hundreds of young people to achieve their own goals and aspirations through mentoring, skills development and access to an array of partner services.
From March, InSpire will provide one-to-one support for a caseload of 20 young people over the next year, aimed at Southwark residents, aged 14-25. This builds on InSpire's strong track record of youth work and youth development programmes on the Aylesbury over many years, as well as their partnership with us since 2014. We will continue to refer young people to this important service. In addition, we will continue to provide access to a range of work experience, apprenticeship, training and employment opportunities with us and through our supply chain of consultants and contractors. We also offer a limited number of financial bursaries to overcome barriers to moving into employment, education or training for young people making use of the service.
Steven from InSpire said:
'We are pleased to continue with our ongoing relationship with Notting Hill Genesis by supporting local young people reach their personal goals and ambitions. By joining our networks together, we are sure we can bring more positive outcomes to young people and support them in growing.'
To find out more or to book an appointment, please contact Steven Davis, senior caseworker at InSpire on 07563493977 or steven@in-spire.org.uk.