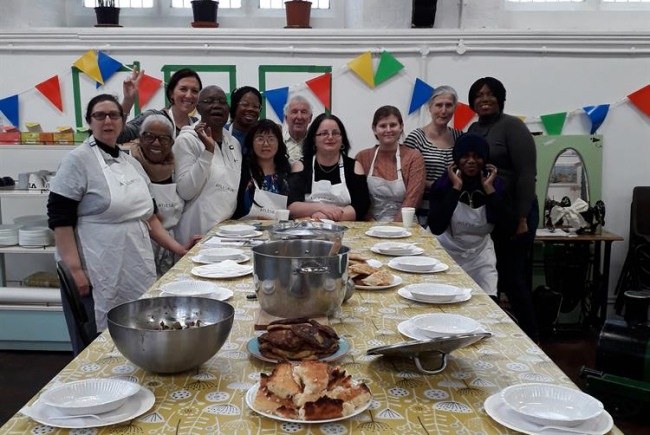 ---
We are using crowdfunding website Spacehive to raise money and gain support for a community kitchen on the Aylesbury Estate.
The project intends to renovate a disused building on the Aylesbury Estate as a community kitchen and social pantry with flexible spaces for youth and community provision.
As we emerge from the pandemic, issues of local food insecurity have been exacerbated for low income households and we will need a range of responses to address and support this. The Aylesbury Community Kitchen would form part of a Walworth Neighbourhood Food Model taking shape locally.
In partnership with Pembroke House and community partners, Notting Hill Genesis would establish a community kitchen for groups to run healthy cook and eat sessions. This need has been identified through Pembroke House's public discussion on food insecurity, 'We need to talk', as well as demand from local groups for this resource.
It would provide a short-term base for the Walworth food hub while renovation work is taking place at the Living Room. In the longer term, it would provide a social pantry, community kitchen and community space.
We anticipate that 1350 residents per week will benefit from the food distribution centre, a further 200+ residents signing up as members to the food pantry (based on local take-up at nearby pantries), plus at least 50 residents accessing community kitchen and hub activities each week.
What we'll deliver:
A renovated building with repaired roof and new toilets
Install a new community kitchen
Install growing space and communal seating
How you can help:
To support this project, please visit the website www.spacehive.com/aylesbury-community-kitchen-se17. Here you can:
- Click 'Like' to show your support
- 'Comment' on the project to show your support
- 'Follow' the project to receive updates about the project
- 'Share' the page with your family and friends to raise awareness of the project
- 'Back the project' by pledging money to support the project