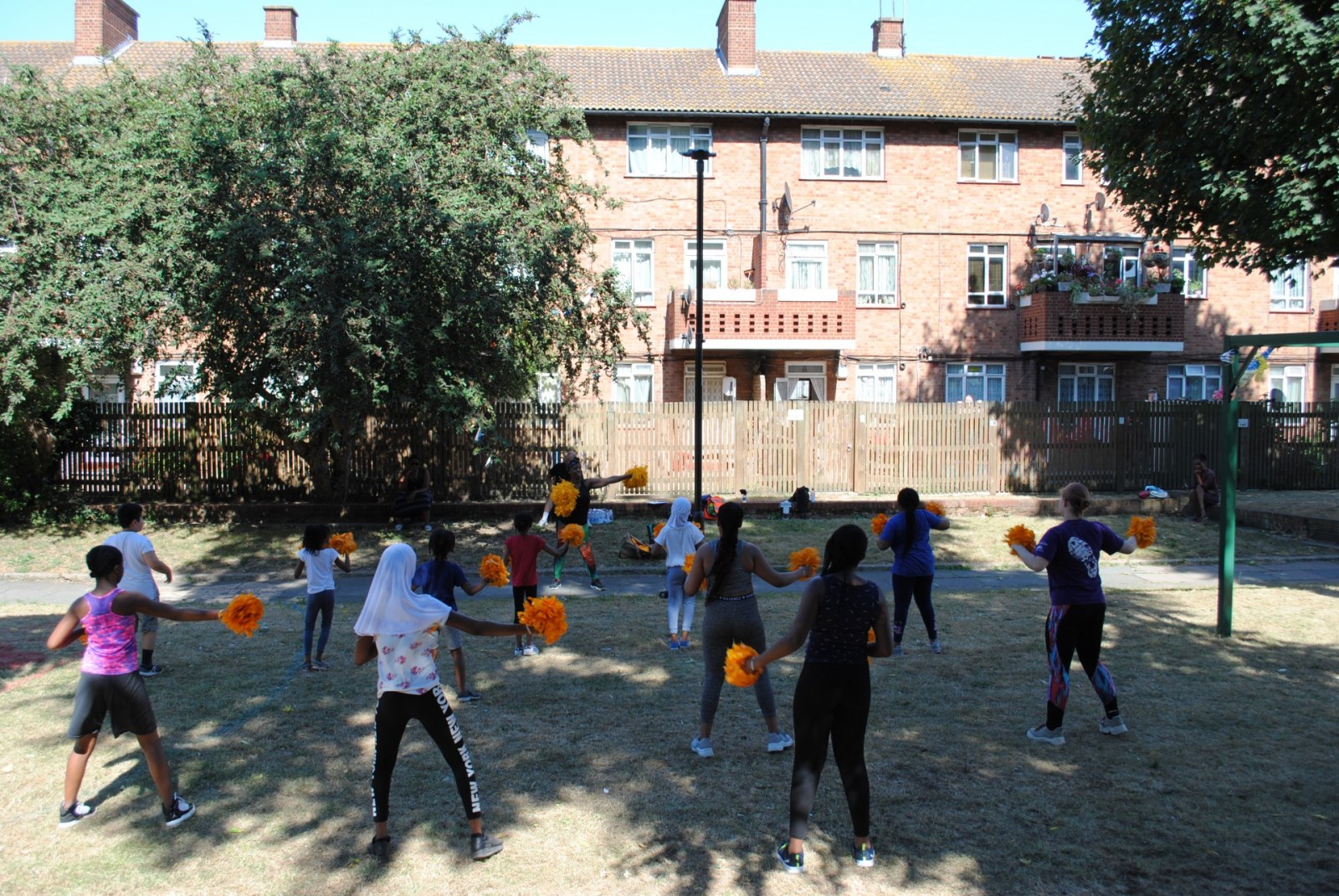 ---
Our summer programme looked a little different this year due to COVID-19.
We had to change the format significantly, but we were determined to find an inclusive way of bringing people together to provide family fun and opportunities for learning. This is all part of our commitment to the Aylesbury community and fundamental to our approach to regeneration.
Over three weeks in August, we spent Monday to Wednesday on Zoom calls, taking part in activities including jewellery making, arts and crafts and online games and competitions. On Thursdays, we practised cycling skills and on Fridays we took part in fitness and dance sessions on the green space near the outdoor gym on Beaconsfield Road. In the first week alone, we registered 400 attendances for the online activities while all outdoor activities were fully booked!
We would like to say a big thank you to our local providers and community groups: Abi, Emily, Harriet, Maureen, Steven, Stewart and Seb. Without your creative ways of working (often from home), we would not have been able to make this happen.
Also, thank you and well done to our three young volunteers who helped to plan, organise and run the activities. Your ideas have shaped the programme and you are true community champions. Thank you to Ayo, Francesca and David.
Finally, a big thank you to everyone who took part and was positive throughout. We have enjoyed your company enormously and hope to see you back for future community projects and opportunities.