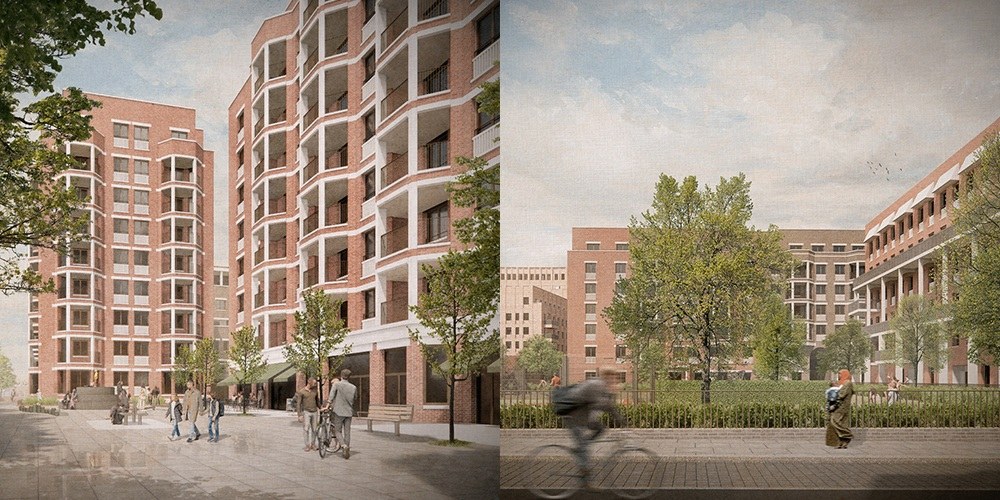 ---
Thank you to everyone who has shared their thoughts via the website or come along to one of our engagement events over the past 18 months to help guide the plans for redevelopment of Phase 2B of the Aylesbury Estate.
A planning application has now been submitted to Southwark Council.
In addition to 614 homes, Phase 2B will provide over 400 m2 of non-residential space and will be centred around a brand new park and a new public square on Thurlow Steet.
The scheme is 50 per cent affordable and the homes will range from one-person flats to five-bedroom family maisonettes.
Full planning approval is expected later this year with construction work planned to begin in 2023.
You can see the full application by visiting Southwark Council's planning portal and searching for reference number 22/AP/2226.
As this is a statutory consultation process run by the council, all feedback on the plans at this stage will need to be submitted direct to the council.
However, to make it easier for you to access the documents, we have arranged a number of drop-in sessions:
• Monday 15 August – 5pm – 6.30pm
• Tuesday 16 August - 5pm – 6.30pm
• Thursday 18 August - 11am – 12.30pm
These will be held at the Notting Hill Genesis Aylesbury office, The Old Pharmacy, 2nd Floor Taplow, Thurlow Street, London SE17 2UQ
Members of staff will be on hand to help you find the information you need, provide a summary of the application, and show you how to make a response.
Please feel free to get in touch with the Notting Hill Genesis team with any questions about the plans for Aylesbury Phase 2B or how to respond to the planning application by emailing aylesbury@nhg.org.uk or calling 07736 171 737.