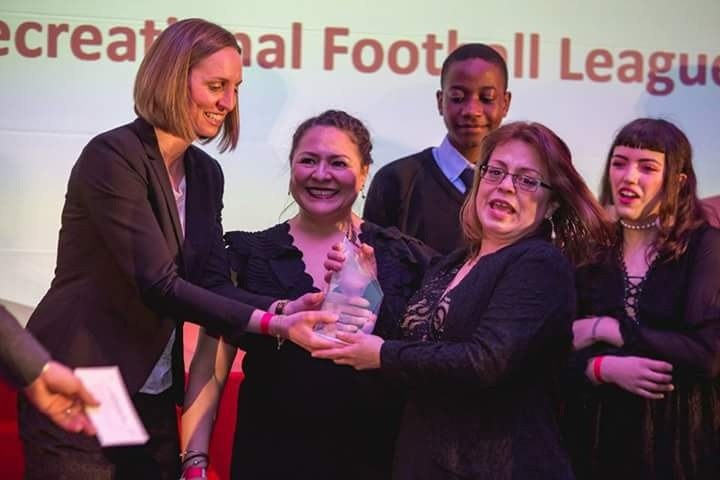 ---
A local recreational football league for women has won the 'London Together Award' in the London Sport Awards 2018.
The league was set up only a year ago when founder and Aylesbury resident, Amparo Rendon, heard about the gender inequalities that women faced when playing football in local groups. To tackle this, she set up La Liga, a football club for women of all backgrounds and abilities.
With financial support from Notting Hill Housing's Aylesbury Community Grant she was able to pay for the sports pitch hire costs and a fitness trainer for an initial 10 week period. Amparo says "Without (the grant money) I couldn't do anything".
Now the league is thriving, with 22 seven-a-side teams (around 150 women) turning up to play every Saturday. Amparo goes on to explain "It's about more than football – the women learn about different cultures and healthy living. "They are united and proud. "La Liga is their family."
On winning the award she says "I was so nervous. "But then our name was called out and everyone was jumping up and down and congratulating us. "It was fantastic!"
For information about applying for an Aylesbury Community Grant, please email aylesbury@nhhg.org.uk or visit http://www.aylesburynow.london/community/new-opportunities/Community-Grants-Programme-7th-round.