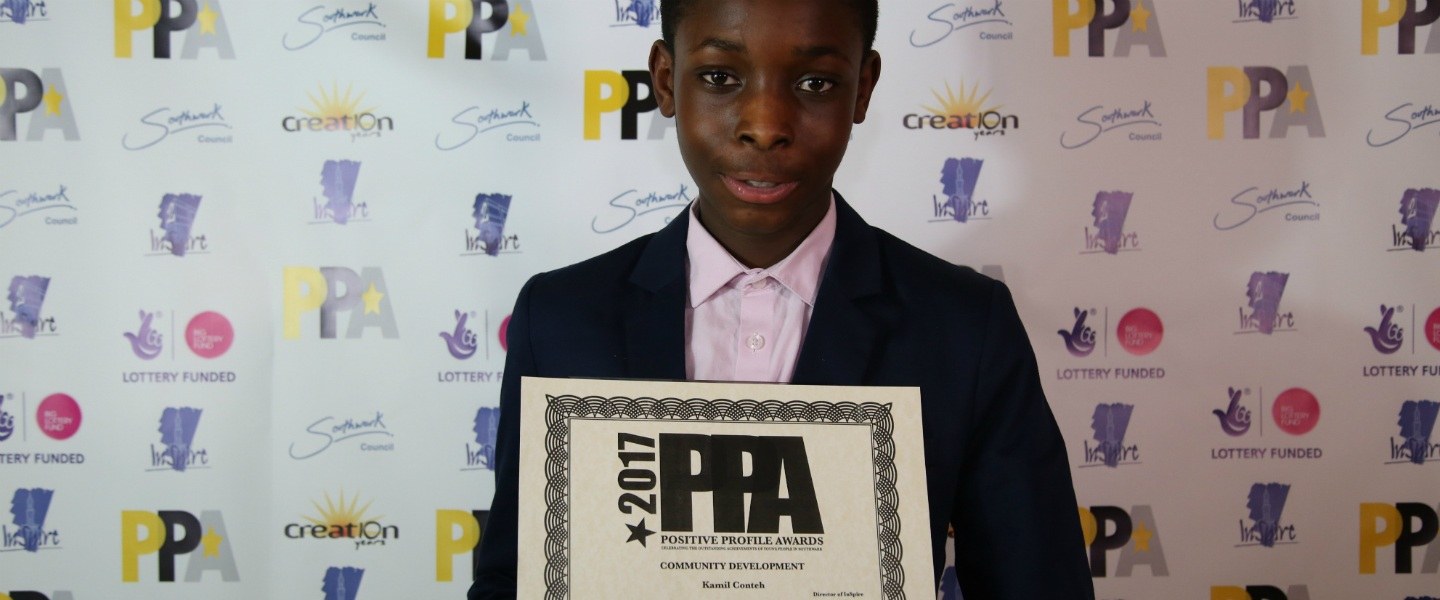 ---
A teenager who helped transform his local sports pitch thanks to a Notting Hill Housing grant has won a community award.
Kamil Conteh, 13, was honoured by InSpire, a community charity based at St Peter's in Liverpool Grove, Walworth, at their Positive Profile Awards on January 25.
The annual event celebrates the achievements of young people across Southwark, and more than 100 guests, including Southwark Mayor Cllr Kath Whittam saw Kamil awarded in the Community Development category.
Last year, Kamil applied for funding through Notting Hill Housing's Community Grants programme to replace the crossbars and basketball hoops at the Portland Street multi-use games area (MUGA) on the Aylesbury Estate.
Chris Cotton, Community Connector for Young People at Notting Hill Housing, said: "I am so pleased for Kamil that he was recognised at the awards ceremony. It's great when young people show an interest in improving their area and we were very happy to be able to support Kamil with grant funding.
"He is a very deserving winner and I know he has plans to continue pushing for improvements to facilities on the Aylesbury Estate."
Notting Hill Housing will be launching the next round of the Aylesbury Community Grants programme in April. Information and application forms will be available on our New Opportunities page.