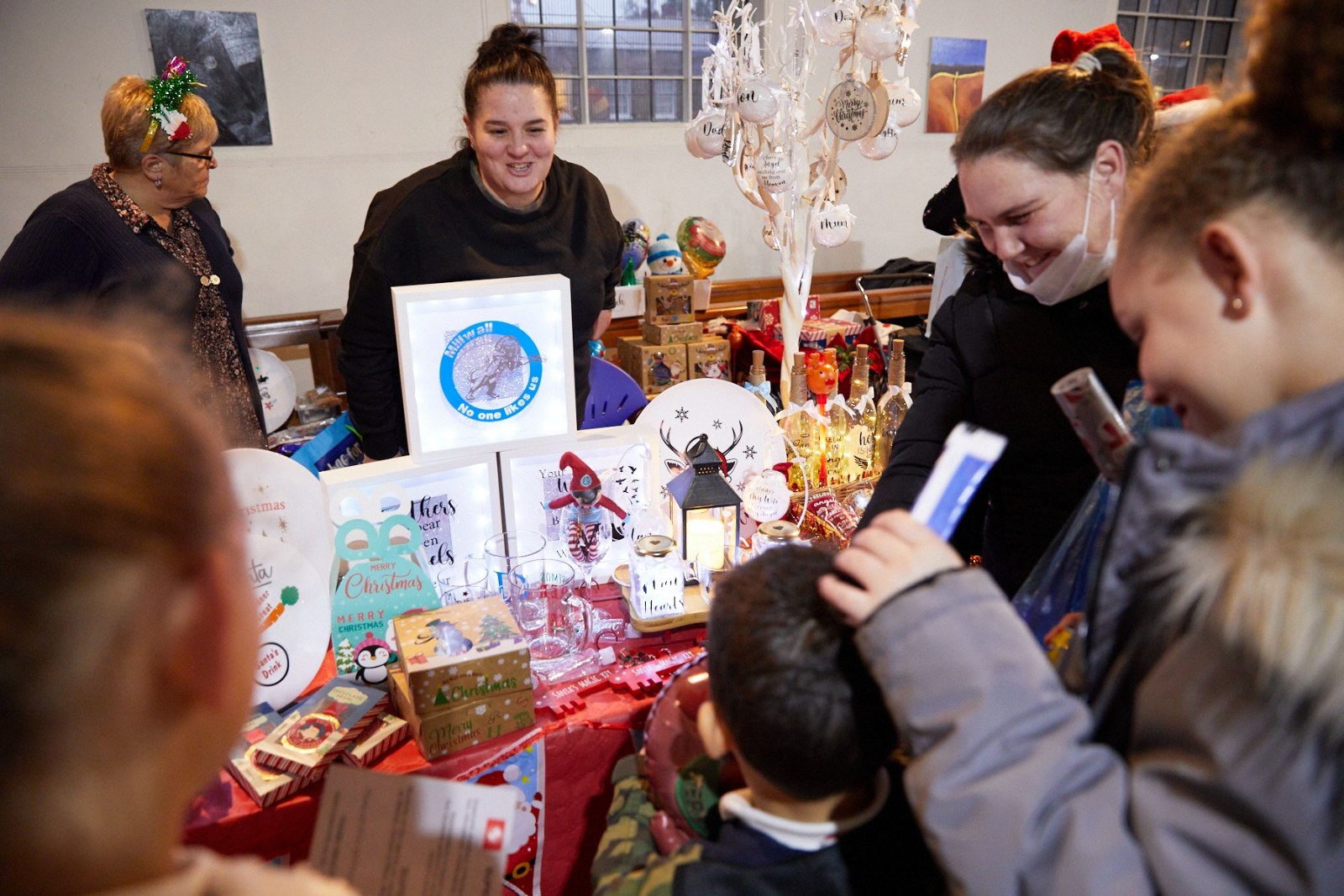 ---
Christmas Winter Wonderland
We got well and truly into the Christmas spirit last week when Christmas Wonderland arrived at St Peter's Church!
The event featured a festive market with 21 stallholders from the community selling a wide range of wares including crafted goods, jams, laser-cut ornaments, books, jewellery, hair and beauty products, candles and clothing. Tasty food was also served up for all to enjoy.
A local DJ played festive tunes to really get the party started and the event culminated in a raffle prize draw. With numbers expertly drawn by young members of the community, the raffle saw over £600 of prizes handed out which had been generously donated by suppliers of Notting Hill Genesis and stallholders at the event. This raised over £130 for Robes (a local homelessness charity) and St Peter's School.
Bike charity, Community Cycleworks, ran a separate raffle to win an adult bike. We were delighted that this went to a local resident who works at a hospital and was saving up to buy a new bike after hers was stolen.
Grace Cleary, Programme Manager for Enterprise & Interim Use, who co-ordinated the event on behalf of Notting Hill Genesis said, "It's been great to end the year with a positive business and community focused event and we're looking forward to working with the community on more events in 2022. Our thanks go to St Peter's Church, who we co-hosted the event with, St Peter's School, John Whelan, all the volunteers who helped out and everyone who attended to make the day a big success!"
All that remains is to wish you all an enjoyable and restful festive season.