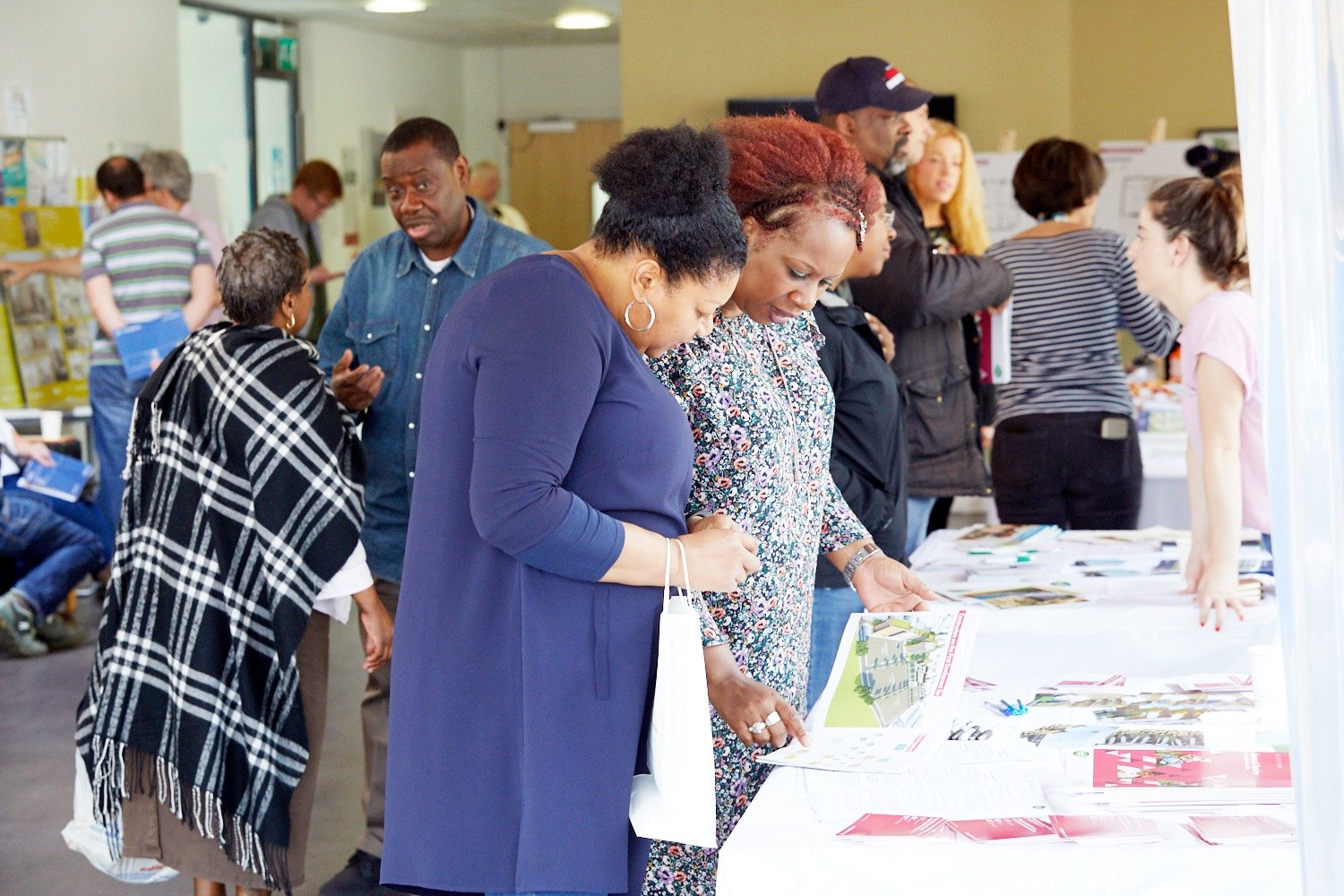 ---
Event kicks off start
Last weekend, we held an event for Aylesbury residents to celebrate the start of construction on the First Development Site, part of the Aylesbury regeneration.
The event was an opportunity for residents to meet the Notting Hill Genesis team and Hill, the contractors who will build the first new homes. Residents were able to find out about the new homes and public amenities we'll be building on the site, including plans and images.
Meanwhile our Rehousing Project Manager, Fiona Heaney, and Resident Services Officers from Southwark Council were on hand to answer questions about rehousing.
As well as opportunities to find out about the new homes, residents could also find out about employment and youth support and opportunities to get involved in the regeneration.
Family entertainment brought the event to life with African drumming from the community organisation 'Uncle Aug' to welcome visitors to the event, face painting for young people and flowerpot painting for all ages.
It was great to meet everyone who came along and we hope you found the event informative and useful. Don't worry if you missed it – there will be many more opportunities to meet us over the coming months.