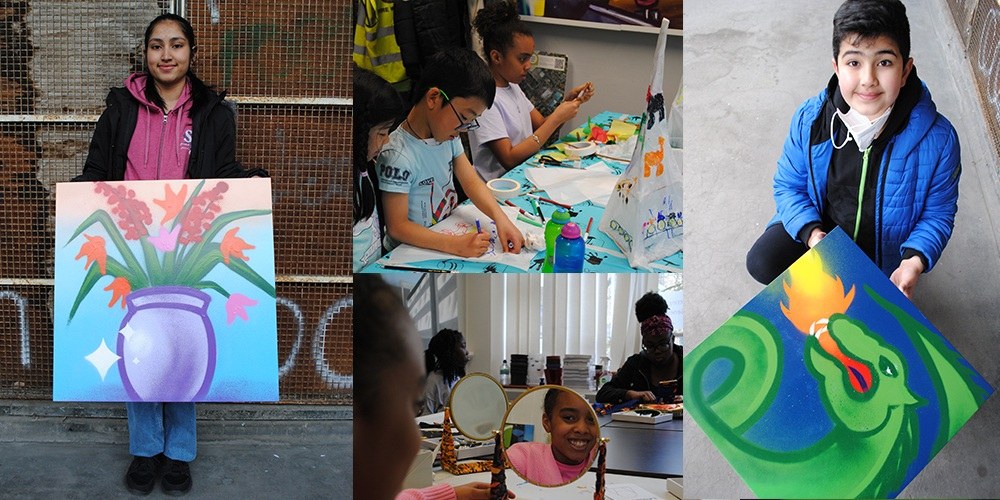 ---
Our popular arts and crafts programme for young people continued during the Easter holidays.
Residents spent time with friends whilst developing their creative skills. Highlights included:
Loom knitting - building on the success of our crochet sessions, young people learnt how to use knitting looms so that they could take their skills to the next level.
Spray painting - children worked with our artists to develop their own ideas and spray them onto tables which they could use and display at home.
Lantern making - led by artist Hannah, the young people learnt to make lanterns from wicker, felt paper and rechargeable fairy lights. Their unique designs reflected a perfect day or happy memory.
A young participant said: "The workshops are really fun and we make beautiful things to take home."
A parent of one of the attendees said: "We really value Notting Hill Genesis and the wonderful programmes that you offer."
We've set up an image gallery where you can see all the photos (link) from the sessions.
If you would like to find out more about activities and other support for young people, please contact Chris Cotton by email on Chris.Cotton@nhg.org.uk or by phone on 07775 411209.