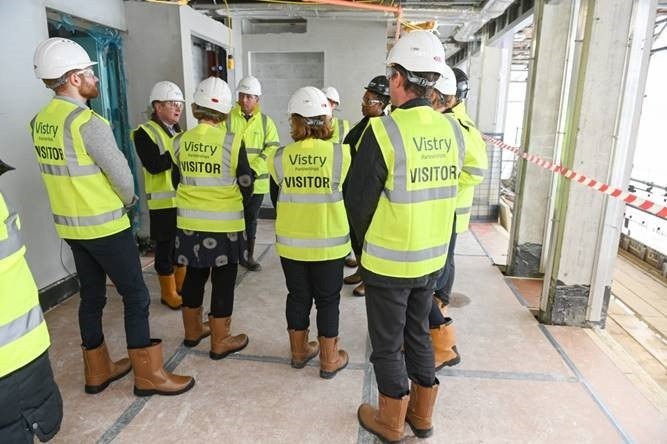 ---
Vistry Partnerships, our building contractors for Plot 18, will soon start demolition works on 57 - 76 Northchurch, on Dawes Street.
This is essential work that requires the upgrade of utilities, drainage, roads and footpaths as part of the Aylesbury regeneration, specifically for the provision of the new Health Centre, Library and homes.
The soft strip demolition (removal of fixtures, fittings and non-structural parts) will begin the week commencing 29 November 2021 and is expected to take five weeks. The hard demolition (removal of the building structure) will start in January 2022 and take approximately four months, to April 2022.
From November 2021 until May 2022, some parking suspensions will be in place. There will be suspension of three bays in Dawes Street, two bays at the end of Aylesbury Road and Dawes Street and one disabled bay will be moved further along Dawes Street.
Within this time, works will also take place to install deep drainage, footpaths and tree pits in the surrounding areas on Dawes Street, Inville Road and Thurlow Street.
We apologise for any inconvenience this may cause. Should you need any further information or have any questions or concerns, please contact Sarah Okae, Resident Liaison Manager for Vistry Partnerships, via email on Sarah.Okae@vistrypartnerships.co.uk or via phone on 07443 876850.