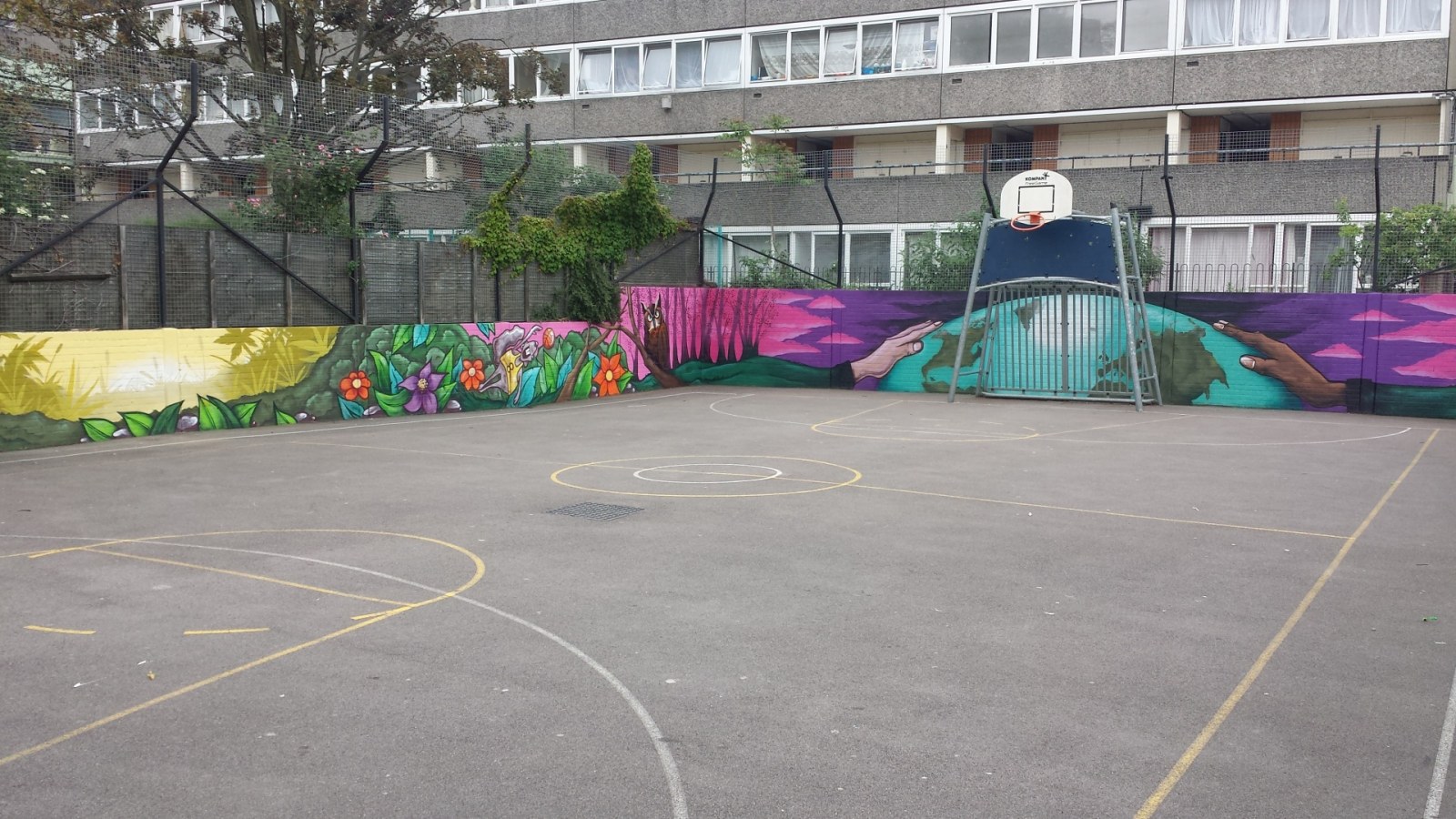 ---
More play space for young people in the Aylesbury neighbourhood has been brightened up thanks to students from local school, UAE South Bank.
The play area on Dawes Street was looking rather grey and drab so Community Connector for Young People at Notting Hill Genesis, Chris Cotton, decided to do something about it. He enlisted the help of artists from Positive Arts, a company who work with young people to create street art for positive purposes all over the UK. Notting Hill Genesis and Positive Arts have worked together on other art projects around the Aylesbury neighbourhood and you will probably be familiar with the bright spaces that have popped up over the last few years.
The students from UAE South Bank came up with the ideas for the design themselves and Positive Arts then taught them how to use spray paints to bring their colourful ideas to life. In total 20 students from the school took part over a period of 5 weeks.
Chris Cotton said "UAE South Bank approached me as they wanted to work on some local community projects. "This seemed like the perfect opportunity to combine community involvement with improving local facilities for young people. "It's a fun way to bring huge benefits to the local neighbourhood, as well as giving young people the opportunity to develop their artistic and team-work skills."
If you haven't yet seen the artwork, do take a walk along Dawes Street to admire it. A sneak peak is shown in the image above.