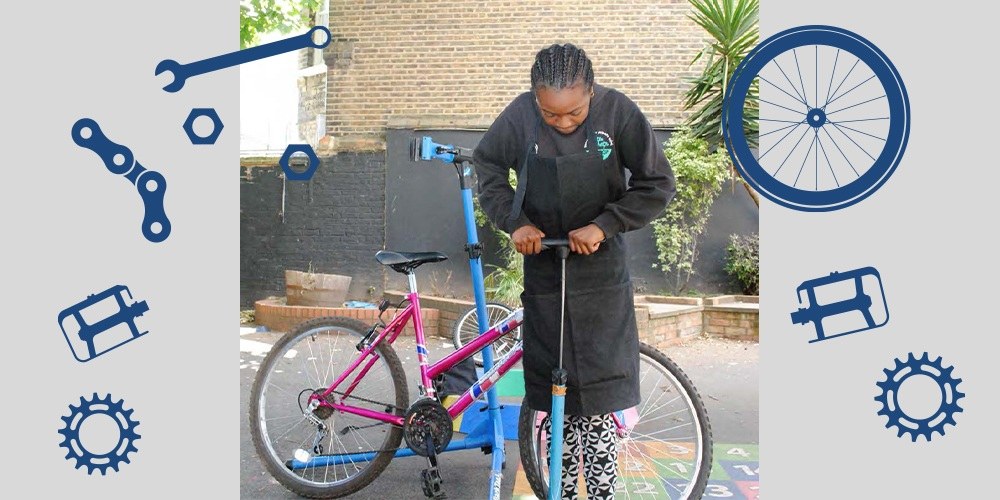 ---
The latest round of the Build A Bike project, run by Community Cycleworks, has been sponsored by Vistry Partnerships (building contractors for Plot 18) and Notting Hill Genesis.
If you are an Aylesbury resident, you can apply for a free place to:
Refurbish a donated bike alongside trained mechanics.
Keep your new bike at the end of the training and get lights, a lock, helmet and the skills to look after it.
Access free cycle training to build your confidence on the road.
Building a bike will take a minimum of six hours to complete (over 2 or 3 sessions) and will take place at the Community Cycleworks base in Burgess Park.
To apply, simply answer these questions and provide the following information:
How will taking part in the Build A Bike project help you and change your life for the better?
Full name
Full address and postcode
Age
Ethnicity
Gender
You can either write your answers in an email or you can use your smart phone to film yourself giving the answers. Send your email or video to Chris.Cotton@nhg.org.uk.
You can also call Chris Cotton on 07775 411209 if you have any questions.
Places on the programme are limited and are open to children and adults living on the Aylesbury Estate. Once we receive your application, the team will assess it and let you know if you have a place within two weeks. We will give places to the applications which we judge to be the strongest so please spend some time thinking about and planning what you say in your application.