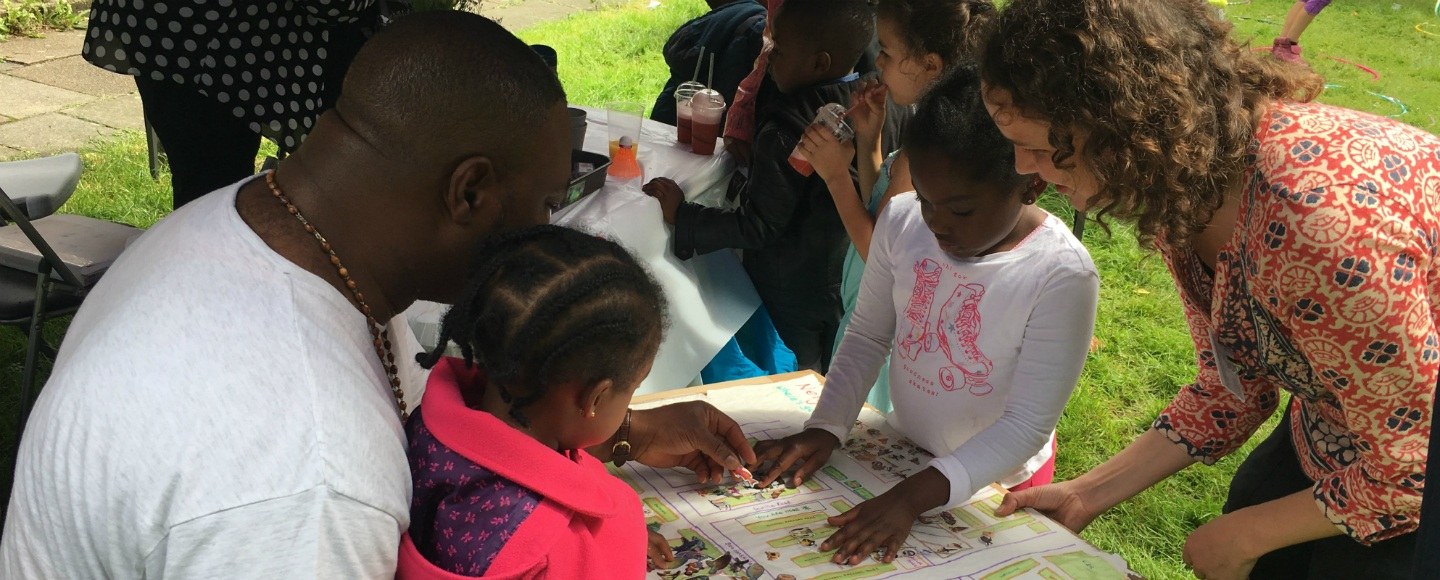 ---
Aylesbury residents braved the unpredictable British weather to make the most of a 'Taste of Summer' fun day for people of all ages.
More than 80 visitors enjoyed the event, on Saturday 5 August, despite the unseasonal mix of thunder, rain, lightning and – eventually – a bit of sunshine.
In the run-up to the summer programme, residents have been able to pick up a free hula-hoop to practice with before showing off their skills on the day.
But the fun doesn't end yet, for the next three weeks residents will be able to try their hands at jewellery making, flower arranging, photography, design and build, African drumming and story-telling, Capoeira and spray painting.
No-one living on the Aylesbury has any excuse to be bored this summer, with the activities open to people of all ages and located in the centre of the estate.
On the day itself, visitors also got to try out smoothie bike, fitness and a flip-flop design workshop, mainly arranged by local providers who have benefitted from Notting Hill Housing's community grant or employment programmes.
Becky Williams, Community Connector for Notting Hill Housing's Aylesbury team, said: "It was fantastic to have so many people from the Aylesbury come along and have fun while picking up some new skills and to make such great use of open space.
"The day proved to be really popular with visitors and we look forward to holding further community events in the future."
To find out what's on, check out our summer programme.