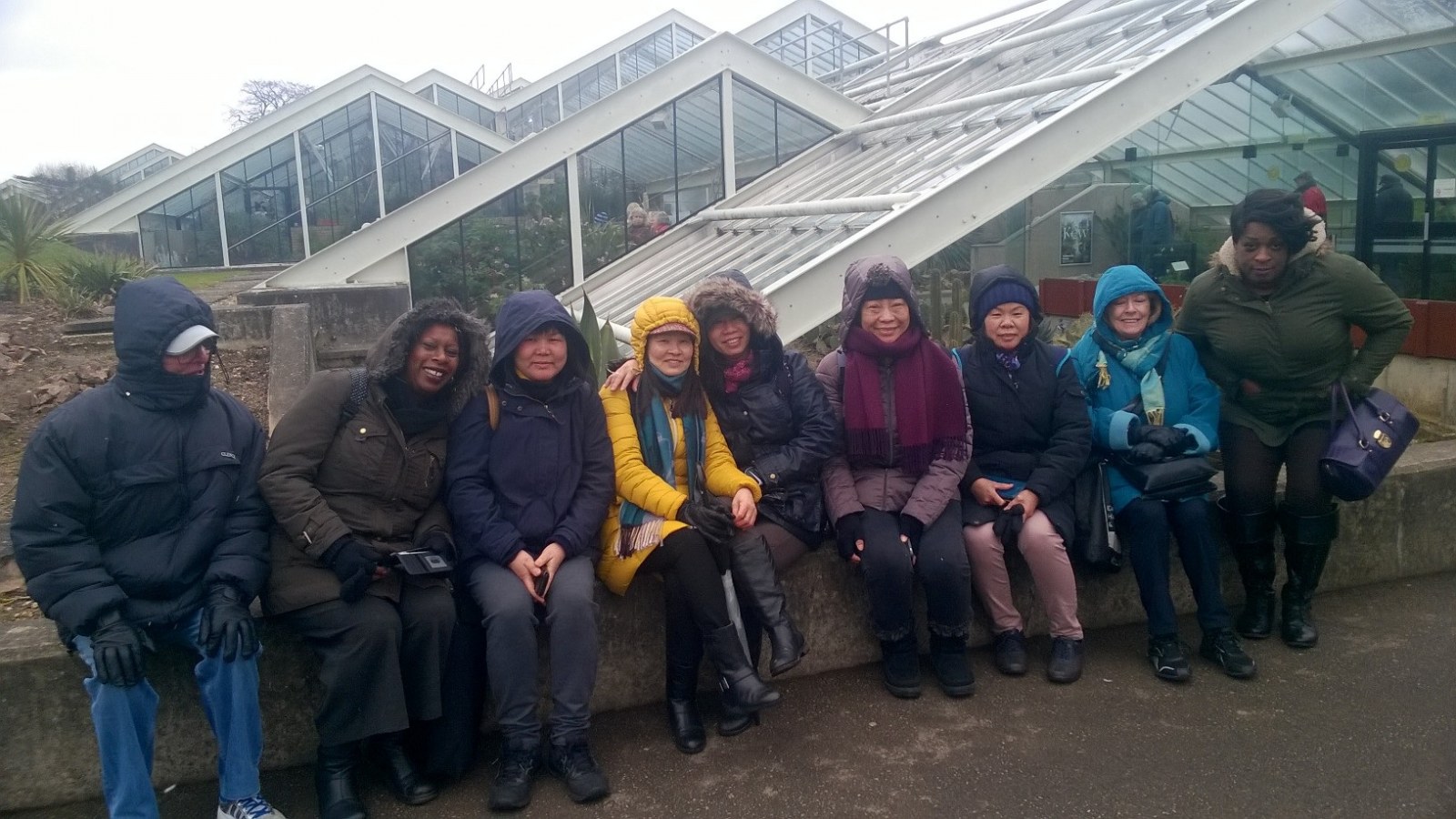 ---
Despite 'The Beast from the East' returning, a group of Aylesbury residents braved the cold weather to visit Kew Gardens at the weekend.
15 tickets for the world-famous gardens were made available by Notting Hill Housing's Welfare Fund and members of a local over 55s exercise group 'jumped' at the opportunity to visit.
The group visited all the main attractions including the Palm House, the Princess of Wales Conservatory and the Great Pagoda. The tropical temperatures of the glasshouses were very much appreciated!
Lorraine Gilbert, Head of Involvement and Communications in the Notting Hill Housing Aylesbury Regeneration team said "We had a lovely day exploring Kew Gardens. "It was great to meet local Aylesbury residents and talk about the opportunities available to them as a result of the regeneration.
"It was also a chance for me to find out what these residents are most looking forward to as well as their concerns so that we can ensure that the regeneration continues to meet the needs of residents."