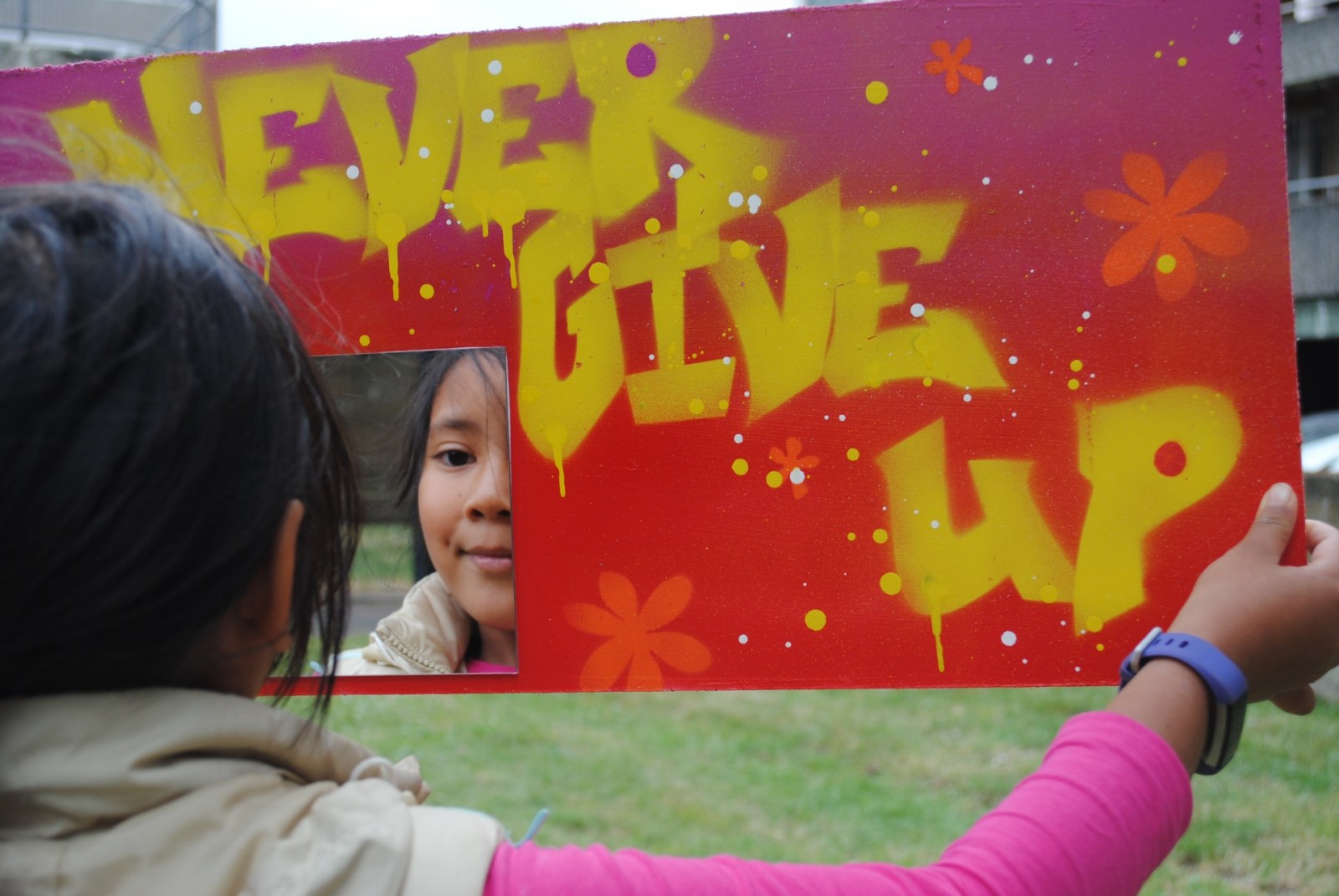 ---
As the summer holidays draw to a close, we want to say a huge thank you to everyone who took part in this year's Summer Programme.
Chris Cotton, youth lead for Notting Hill Genesis said, "The intergenerational Summer Programme is always popular and is a great way of bringing the community together. We were pleased to meet 135 people of all ages from across the Walworth neighbourhood attending an incredible 822 times across the 3 weeks. Spray art was our most popular activity this year, closely followed by jewellery making and flower arranging."
The programme primarily features local artists, community groups and nearby organisations such as the London College of Communication and Southwark Libraries. It gives residents the opportunity to try out new activities and learn new skills. Azzy said, "I have learnt that if I put my mind to it I can do anything and I should never underestimate myself when learning a skill!"
It's also a great way to meet neighbours with one young resident saying, "I am meeting new people and becoming their friends". Meanwhile, four year old Denice summed up her feelings by saying "It makes me happy".
A parent commented, "This group is so important to all the kids around here. They do so many different things and all the staff are so good with the children."
The programme also provides a great opportunity for residents and their families to speak to us about the regeneration in relaxed atmosphere
Notting Hill Genesis, Creation Trust, InSpire at St Peter's and other local providers work together every year to provide a varied programme of activities over the summer holidays. A selection of photographs from the Notting Hill Genesis sessions can be seen at www.aylesburynow.london/summer2019.