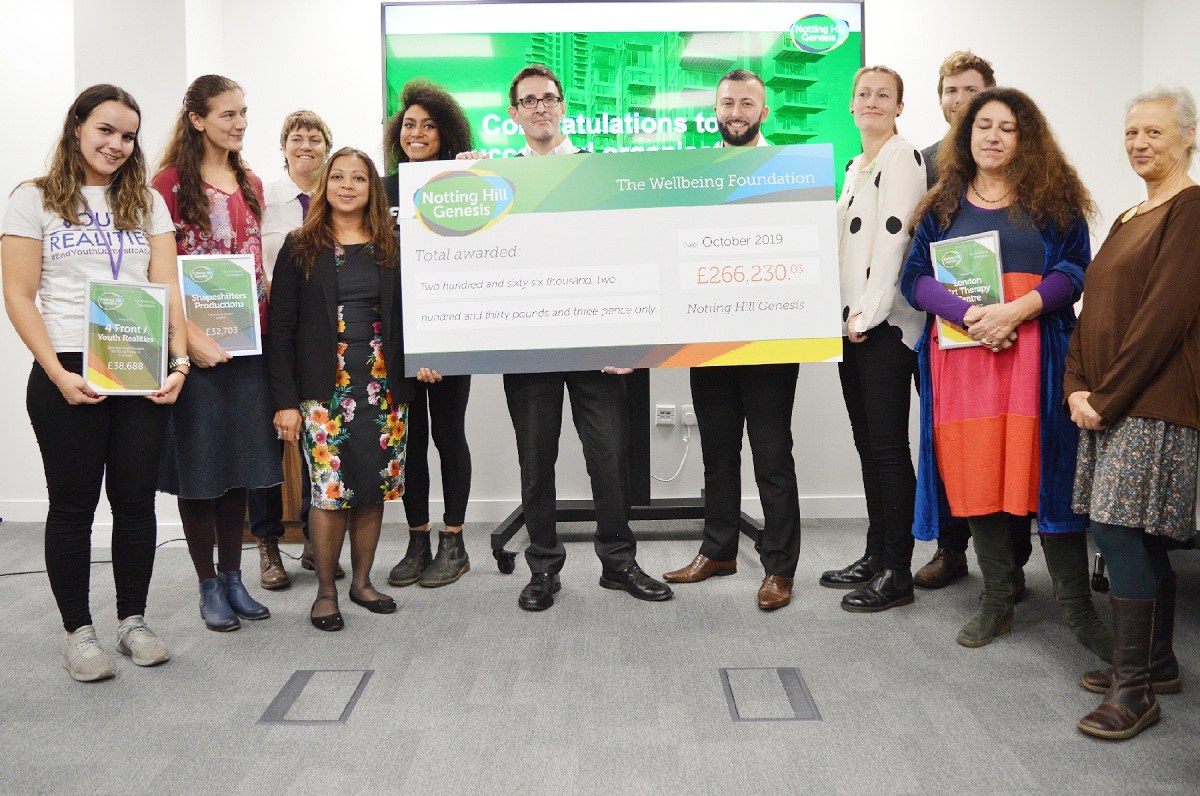 ---
Applications are now open for the Notting Hill Genesis Wellbeing Foundation.
The Wellbeing Foundation is the grant giving arm of Notting Hill Genesis and helps sustain, empower and create great places for our residents.
Organisations running projects in their communities can apply for a small grant of up to £5,000 or a larger one of up to £50,000.
The foundation considers applications which benefit residents in one or more of the following themes:
Financial Inclusion
Employment, enterprise and training
Digital engagement
Health and wellbeing
Social research
Volunteering
Now open for applications
The timeline for the application process is as follows:
Small Grants:
Now open for applications
Closing date for the Small Grants is on the 25th November 2019
Decisions on the Small Grants January 2020
Large Grants:
Now open for applications

Closing date for the Large Grants is on the 10th January 2020

Decisions on the Large Grants April 2020
Jada Guest, Community & Resident Involvement Officer in the Aylesbury regeneration team will also be happy to answer any questions you may have. You can email
Jada.Guest@nhg.org.uk
or call 020 3815 1380.